Consideration about a voltammogram as the bifurcation diagram of oscillating electrochemical systems: a case study of the copper|1 M trifluoroacetic acid oscillator
Authors
Potkonjak, Nebojša I.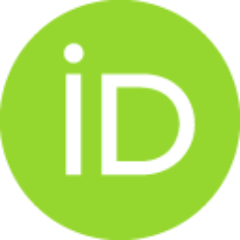 Article
Abstract
The anodic dissolution of copper electrode in 1 M trifluoroacetic acid (TFA) was investigated by applying linear sweep and cyclic voltammetry. The current-potential (I-E) polarization curves (voltammograms) were interpreted from the perspective of non-linear dynamics. The obtained results showed that the voltammogram can be divided into three separate regions. As the system was moved away from the thermodynamical equilibrium, the first to appear is the region of stable steady-state (marked as SSS1 region). This region was followed by the region of oscillatory states (the OsS region). The SSS1 - GT OsS transition is characterized by bifurcation potential, E (BIF1) = 0.558 V-SCE. The third region, the region of stable steady-state (marked as the SSS2 region) occurs after the OsS - GT SSS2 transition, and is characterized by the potential bifurcation, E (BIF2) = 0.657 V-SCE. The cyclic voltammetry measurement has revealed the lack of hysteresis at the SSS1 a dagger OsS transition, and its
...
existence at the OsS a dagger SSS2 transition (the hysteresis width was 34 mV). The results of this study are presented to demonstrate that the voltammograms of the Cu|1 M TFA oscillating electrochemical system can be considered as a bifurcation diagram, experimentally constructed under dynamical conditions.
Keywords:
Copper / Anodic dissolution / Trifluoroacetic acid / Electrochemical oscillations / Voltammogram / Bifurcation diagram
Source:
Reaction Kinetics, Mechanisms and Catalysis, 2018, 123, 1, 155-163
Projects: